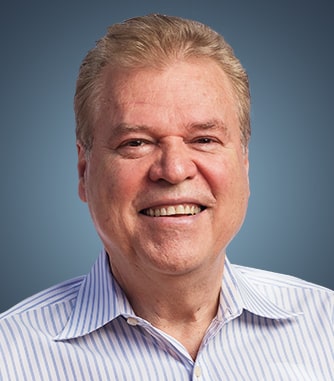 Peter Mathern, MD
Medical Oncologist & Hematologist
Location: 77 W Forest Avenue, Suite 301, Flagstaff, AZ 86001
Phone: (928) 635-7307
Dr. Mathern is a Board-certified medical oncologist and hematologist that comes from a family of physicians, both his grandfather and mother. They inspired him to pursue medicine so he could fulfill his passion for helping people. Although originally from Kosice, Czechoslovakia, Dr. Mathern's adoptive American family is from Arizona.
He decided to pursue a career in oncology because of the disease complexity. Oncology is constantly evolving so it provides continuous opportunity to evolve while being able to make a significant impact. Dr. Mathern graduated Summa Cum Laude from Charles University, 2nd in Medical School.
Before pursuing a medical career he was an officer in the Czechoslovak Army. He is published in numerous publications in medical research journals including Journal of Clinical Immunology, Cytogenetics and Cell Genetics, Journal of Immunology, Pediatric Research and the Journal of Neuroimmunology.
Dr. Mathern believes caring for patients in Northern Arizona is a unique privilege, enabling him to provide care to patients from the rural communities including the Navajo and Hopi reservations, which are both disproportionately affected by cancer.
In his spare time he enjoys skiing, long walks in the woods with his dog and going back to Europe a couple times a year to see his family.
"I am personally committed to drive greatness in cancer care. I want my patients to know that they can trust me to remain abreast of the latest advancements and work with them to pursue the best outcome. My patients should expect excellence at every turn of their patient experience and my team and I are here to deliver!"
Education & Training
Board Certification
Medical Oncology and Hematology
Fellowship
Boston University Medical Center
Residency
Vanderbilt University Medical Center
Medical School
Charles University, Czechoslovakia