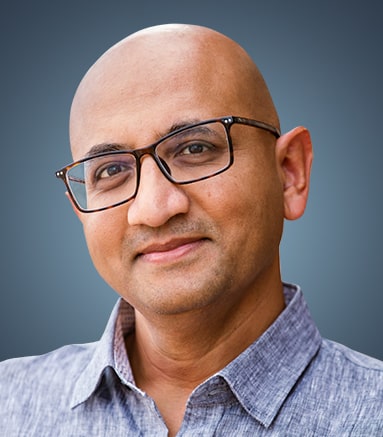 Snehal Bhoola, MD
Gynecologic Oncologist
Location: 1501 N Gilbert Rd, Suite 200, Gilbert, AZ 85234
Phone: (480) 530-4220
Dr. Bhoola is a Board-certified gynecologic oncologist who specializes in the treatment of ovarian, endometrial, cervical, uterine, and vulvar cancers. He is a member of the Society of Gynecologic Oncology, NRG Oncology, and a Fellow of the American College of Obstetrics and Gynecology. Dr. Bhoola has over 20 peer reviewed publications and has considerable experience with research and clinical trials. Since 2010, Dr. Bhoola has been voted a Phoenix Magazine Top Doctor nine times.
After completion of his medical training, Dr. Bhoola served as an assistant professor at Mercer University School of Medicine, Savannah Campus where he practiced for three years. He relocated to Phoenix, Arizona in 2008 and has been practicing in the greater Phoenix area since. He is an Associate Clinical Professor at the University of Arizona School of Medicine, Phoenix. He has received numerous awards for excellence in teaching and clinical medicine and served as the Chairman of the department of obstetrics and gynecology at Banner Desert Medical Center from 2014 to 2016.
Dr. Bhoola has practiced gynecologic oncology for more than 16 years. He has a special interest in complicated pelvic surgery and minimally invasive surgery, including robotic assisted surgery, and has performed over 2,600 robotic surgeries. He also has interests in cervical cancer prevention and treatment, and novel therapies for ovarian cancer.
When he is not at work, Dr. Bhoola enjoys spending time with his wife, daughter and family. He enjoys cycling, tennis, baking and connecting with friends and family.
"My approach to cancer care is to treat everyone as I would treat a loved and cherished family member. Cancer treatment is not just about treating the physical – every individual has differing needs and goals. It is important to take time to approach each patient as an individual to create a personalized treatment plan that combines the newest, most effective treatments with the support and services unique to each person."
Education & Training
Board Certification
Gynecologic Oncology, Obstetrics and Gynecology
Fellowship – Gynecologic Oncology
University of Alabama, Birmingham
Residency – Obstetrics and Gynecology
Vanderbilt University, Nashville
Internship – Obstetrics and Gynecology
Emory University School of Medicine, Atlanta
Medical School
Emory University School of Medicine, Atlanta