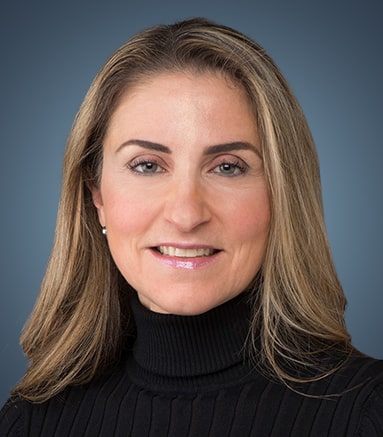 Tania Cortas, MD, CPE
Medical Oncologist & Hematologist
Location: 11209 N Tatum Blvd, Suite B200, Phoenix, AZ 85028
Phone: (480) 530-4200
Dr. Cortas is a Board-certified medical oncologist and hematologist specialized in the treatment of cancer and blood disorders. She is a member of the American Society of Oncology, American Society of Hematology and American Association of Physician Leadership. In 2017, she earned a degree as a Certified Physician Executive. Dr. Cortas has been voted as Top Doctor in Phoenix Magazine multiple times.
After completion of her medical training, Dr. Cortas served as an assistant professor of Internal Medicine at Case Western University in Cleveland, Ohio. She started practicing medical oncology and hematology at Louis Stokes VA hospital serving veterans. During that time, she was appointed as the associate chairperson of the cancer center committee and cancer registry quality coordinator.
In January 2011, Dr. Cortas moved to Phoenix, Arizona with her family and has been practicing hematology and oncology in the greater Phoenix area since then. When she is not at work, Dr. Cortas enjoys spending time with her husband, three children and dog, Bruno. She enjoys cycling, hiking and cooking. Dr. Cortas is heavily involved in the community. She dedicates a lot of time to organizations and events that help raise funds to support families who struggle in the fight against cancer.
"Our patients are always the top priority, and the physicians and staff work collaboratively to provide them with tailored, individualized treatments plans. Care is delivered with compassion and empathy with support throughout the cancer journey. Because each cancer journey is unique, we develop personal care plans focused on each patient for the best possible outcome during treatment and for life after cancer."
Education & Training
Board Certification
Medical Oncology and Hematology
Fellowship – Hematology / Oncology
Case Western Reserve University / University Hospitals of Cleveland
Residency & Internship – Internal Medicine
Case Western Reserve University / University Hospitals of Cleveland
Medical School
American University of Beirut in Lebanon