Courtney's Story
Courtney is a young, courageous fighter, continuing to battle her rare form of liver cancer.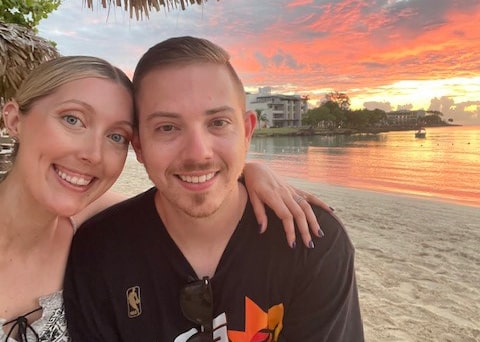 Busy working as a restaurant server while attending college, Courtney was like any other 20 something. She was thinking about a career and her future, certainly not about cancer. She just completed all the prerequisites and was accepted into nursing school. Unfortunately, college was going to have to wait.
In the middle of the night Courtney was awakened with unbearable pain on her right side. She told her boyfriend, now husband, Zak, "I need to go to the urgent care as soon as it opens." She was the first one there when the doors opened at 7 a.m.
After running several tests a CT scan showed a mass in her liver and chest. While she awaited biopsy results, Courtney went to Google for answers. She Googled "right side pain" and liver cancer was the first thing that appeared in her search query.
Her parents were with her for the results, "I felt like I already knew so I was crying. I was told it was Hepatocellular Carcinoma at first, but then they sent my biopsy to a special lab and it was determined that I have an ultra-rare form of liver cancer called Fibrolamellar."
At the early age of just 21 Courtney was diagnosed with stage IV liver cancer. "My heart and stomach just dropped, it felt like the feeling you get when you're on a roller coaster."
This type of cancer is so rare that only one in five million are diagnosed with it. Because it's so rare many of the doctors didn't know about it, so she was referred to a large cancer institution in Arizona.
Heading directly to the institutions emergency department, she called Zak and he immediately left work to be by her side. Zak was only 22 and they were just dating at the time, Courtney told him, "I don't want to put you through this when you're so young." He said he was staying and would be by her side through all of this.
She gave him the chance to leave but instead they got married. Married now for five years this May, Courtney said she married her best friend and she feels lucky because Zak is truly a gem.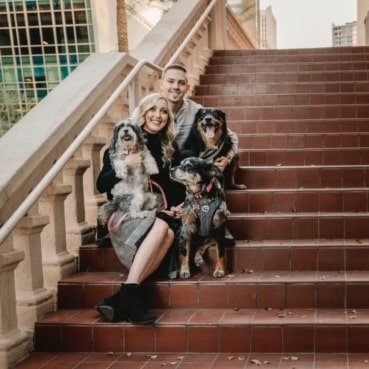 At the hospital waiting to hear what to do next, "It was awful, I kept waking up and having panic attacks and all the nurses would rush in because of my heart rate. When I would wake up in the hospital, I would freak out every time because it meant it wasn't a nightmare—it was real life, my life."
It was clear to Courtney after her first failed liver resection that she needed to find care elsewhere. The doctors admitted they knew nothing about her rare cancer, in fact she was the first patient at the institution with this diagnosis. "They told me I could try random treatments in the hopes that one may work."
Fate stepped in just in time, Courtney's mother-in-law was watching the news and the story was about a study for her ultra-rare liver cancer. Her mom reached out to the patient's father from the news segment and he gave them the information about the clinical trial that was helping his daughter.
After enrolling in the trial, the tumor did shrink and this allowed Courtney to get her first liver resection. To say that she has endured a lot in her fight against cancer is an understatement. She underwent many procedures including three liver resections, rectal surgery, thoracotomy, having her xiphoid process removed, lymph nodes removed and countless treatments as well.
"Once I got to a point in my cancer journey where major hospitals would not approve the treatments, I knew I had to find a local practice where I would be a name and not just a number. This is when I found Dr. Khattab."
Medical Oncologist Dr. Mazen Khattab with Cancer & Blood Specialists of Arizona said, "Courtney's mom walked into our office on a Friday and I wasn't in but I saw her that following Monday. They were both frustrated with the large cancer institutions clinical trial protocols and policies and decided to search for care locally."
Courtney explained how Dr. Khattab and all of the nurses really care for her as a person not just a patient and they stay on top of her needs. "They are always on it." She continued to explain the perks of being treated at a community oncology practice versus a large hospital system, "Because you don't have to travel far it doesn't take over your life, you get results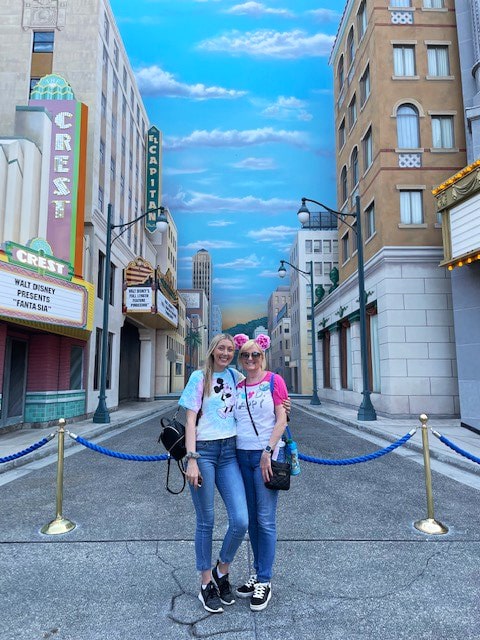 faster, treatment sooner and the patient friendships and bonds are stronger."
Dr. Khattab continued, "I believe Courtney's successes are attributed to her attitude, she is unstoppable in fighting this cancer. She has endured an unimaginable amount of procedures and treatments, yet she still has this unwavering optimism and is always smiling."
Her favorite thing about Dr. Khattab is how positive and encouraging he is, "I'm so thankful I found him." Interestingly enough, even after her early-age diagnosis, not being able to enroll in nursing school and so many medical treatments, Courtney says, "By counting my blessings, there is always something to be grateful for."
For only being 29 years old she has a lot of wisdom to share, in the midst of all these bad things that happened to her, she is able to stay upbeat. "If I'm feeling down, I remember why I'm doing all of this…I do this for more time with my husband, our dogs and our family and friends, and I'm going to do the best that I can to make the best of that time for us."
Another tip Courtney shared for having a positive outlook is to always have something in the future planned. When the next thing is planned, then there is always something to look forward to. "My next thing planned is in July, Zak and I are turning 30 and it's our five year wedding anniversary so we are taking a trip oversees with our moms."
After seven years of not being able to work, she is thrilled to finally have a job working remotely in customer experience. Courtney is just trying to live a balanced life, she loves to hike, travel, dance, learn, listen to music, play video games and binge-watch Netflix. Most importantly, Courtney enjoys spending time with Zak and their three dogs, Dash, Stella and Princess.