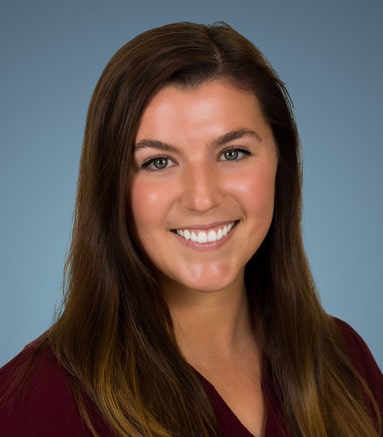 Jordan Vandenberg, MMS, PA-C
Jordan was born and raised in Phoenix. She received her Bachelor of Science degree from Arizona State University and a Master of Medical Science degree in Physician Assistant Studies from Midwestern University. She chose a career in medicine to be able to provide care, optimize patient wellbeing and to improve the lives of patients. She decided to become a physician assistant as it allowed her to spend time with patients, develop meaningful relationships and be an integral member of the healthcare team.
As a surgical physician assistant, Jordan is involved in the surgical care of patients, pre/post operative management, as well as being first assist intraoperatively or during surgery. She decided to pursue a career in oncology to make a difference in the lives of patients who are facing a cancer diagnosis. Oncology is an evolving area of medicine that Jordan finds extremely rewarding. She is also passionate about nutrition and its importance in overall health, as well as how it relates to different disease states.
Jordan is a Certified Physician Assistant through the National Commission on Certification of Physician Assistants and is certified by the Arizona Regulatory Board of Physician Assistants. During her time off, she enjoys spending time with family and friends and being outdoors.
Education
Master of Medical Science in Physician Assistant Studies
Midwestern University
Bachelor of Science in Human Nutrition
Arizona State University