Pathology
Cancer & Blood Specialists of Arizona is committed to providing high-quality, timely and friendly laboratory services for our patients. We serve our patients' laboratory needs locally, reducing trips to multiple locations often required for routine and specialized laboratory testing.
Centralized pathology services provide complete, accurate and timely diagnostic reports. Our centralized pathology lab is a state-of-the-art facility staffed with highly specialized laboratory scientists, hematopathologists and surgical pathologists. This world-class team serves the needs of our practice with specialized expertise in oncology and hematology that helps to inform and direct the very best care plan and clinical outcome for each patient.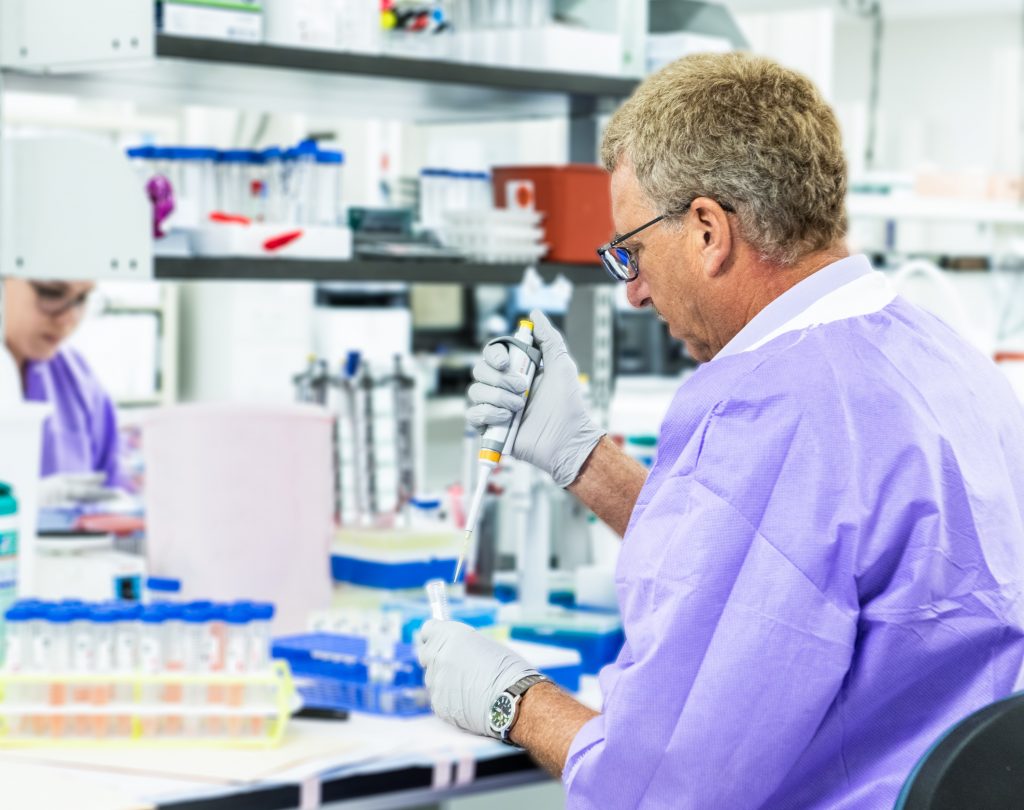 Integrated Patient Care
Lab and staff are seamlessly integrated into daily patient care. Our physicians connect instantly with our pathologists via phone, email or secure text to discuss special testing requests, for in-depth review of lab reports or for general pathology questions.
Exceptional Turnaround Times
Through consistent use of Lean and Six Sigma tools to engineer process improvements and efficiencies, turnaround times are superior to industry norms enabling quicker diagnosis, earlier patient treatment and reducing patient anxiety.
Cancer Expertise
Our pathologists are recognized leaders in oncologic pathology and bring extensive experience in diagnostic testing and treatment advise. They play an active role in identifying additional testing needed to obtain a more precise diagnosis and minimizing unnecessary testing, improving quality of patient care.