Medical Oncology
Medical oncology uses chemotherapy, biological agents, or other medications, such as targeted therapies, immunotherapy and oral (in pill form) chemotherapy, to treat cancer. Chemotherapy can be used alone or as part of a cancer treatment plan that may also include radiation therapy, surgery, hormonal, or biological therapies. It may be used to cure cancer, or to treat unpleasant symptoms the cancer is causing, such as pain or bleeding. Depending on the type of treatment used, patients may receive treatment in a single day, several consecutive days, or continuously in an outpatient or inpatient setting. Your treatment time varies, depending on the specific cancer treatment plan.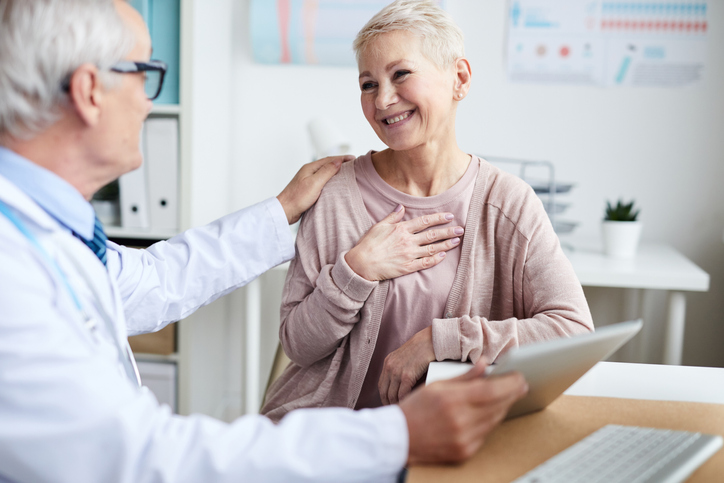 Cancer & Blood Specialists of Arizona's Board-certified oncologists and hematologists provide the highest level of clinical care and treatment. Extensively trained in their fields, our physicians take a collaborative team approach, ensuring each patient receives the latest diagnostic studies and therapies. Our certified nurse practitioners work in close partnership with our medical oncologists and hematologists as members of your healthcare team.
Cancers we treat include bladder cancer, brain cancer, breast cancer, cervical cancer, colorectal cancer, head and neck cancer, hematologic cancer, kidney cancer, liver cancer, lung cancer, melanoma, pancreatic cancer, prostate cancer, and sarcoma, and more.
Our cancer centers provide in-house laboratory performing all routine blood work on site and an in-house specialty pharmacy provides convenient dispensing and delivery of oral cancer drugs. Patients have access to a diverse range of support services including 24/7 pharmacy assistance, nutrition and financial counseling giving them unparalleled access to comprehensive, integrated cancer care, close to home.